We've got yet another piece of positive news to share! 
On June 7th, 2023, Tuva successfully defended her master thesis titled: "The impact of ADA2 downregulation on T-cell functioning of CRISPR/Cas9 edited PBMCs".
Tuva has worked on her projected under co-shared supervision of Yasaman Pakdaman (post doc) and Janna Saarela (group leader and NCMM Director) and our group leader Emma, as part of a collaboration between Saarela and Haapaniemi groups.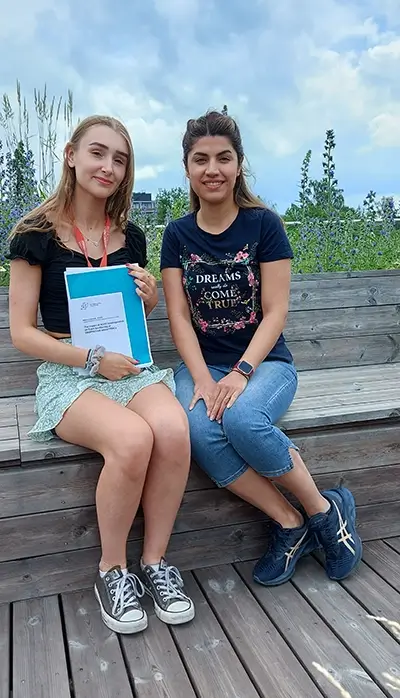 It's been a real pleasure working with Tuva and we wish her all the best for her upcoming internship in Malta!