Our group attended the latest NCMM scientific retreat!
This year's NCMM scientific retreat took place on the 14th-15th June, 2023, at the Strömstad Spa & Resort in Sweden. Similar to last year, the retreat was packed with interesting research insights, as well as social activities. More than 70 participants came together for networking and sharing knowledge!
The retreat program included talks from Associate Investigators, research group leaders, post docs and PhD students, covering a range of topics in the field of molecular medicine.
Haapaniemi Lab was represented at the event by Carolina, Anna, Shiva, Pavel, Oline, Britt, Thapelo and Monika. Shiva held an oral presentation titled "CRISPR gene therapy approach (T cells arm) at Haapaniemi Lab", in which she mainly focused on the work she's done together with Kata from our group.
Pavel and Carolina presented their poster titled "Precise editing for ADA2 deficiency".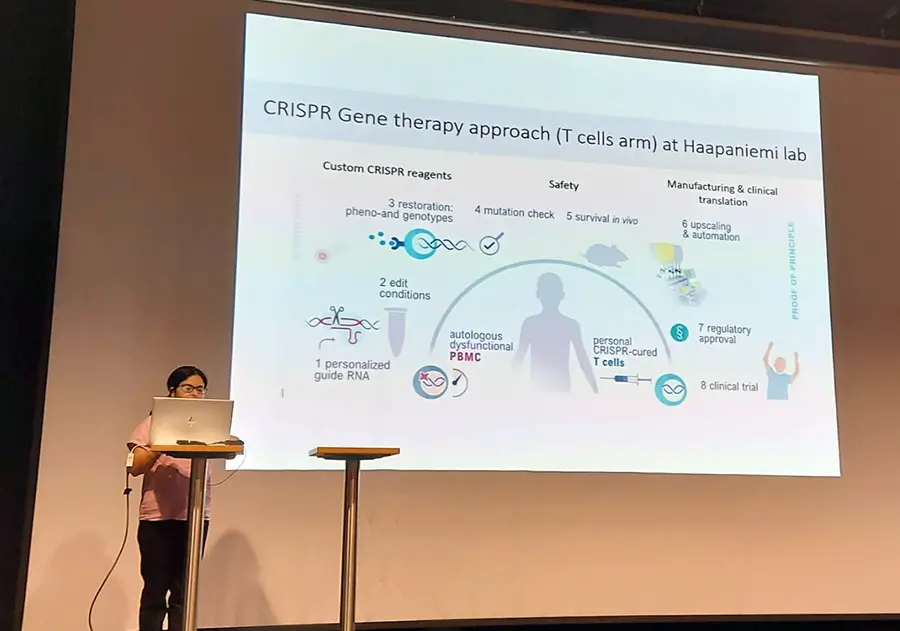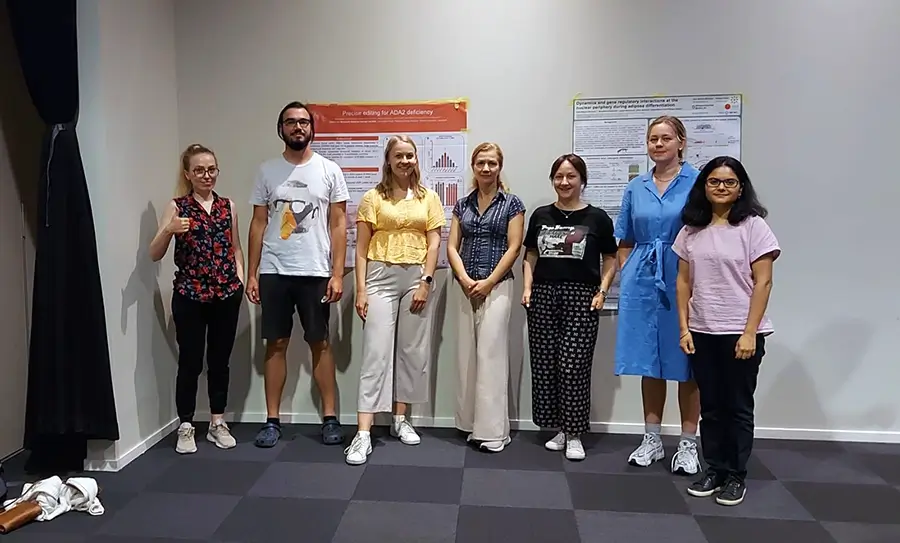 This time, the organisers had also planned a nice round table discussion featuring trainees from the new NCMM Trainee committee, and NCMM alumni. We heard about their perspectives on career paths, their time at NCMM and their careers afterwards, and received a lot of precious tips on how to manage living in Norway as a foreigner.
Oline from our group is also one of the current committee members, and had helped organise some of the social activities arranged outside at the venue.
It was a lovely and sunny two days for this event, and as always, our group found it immensely interesting and enjoyable.